You can see a butterfly at the top of your Dashboard, its wings corresponding to the following four areas:
Weight
Activity
Heart
Sleep
It's up to you to make each wing bigger by:
Weighing in regularly and getting closer to your weight goal
Being more active and reaching or going beyond your activity goal
Measuring your heart rate or blood pressure regularly and tending toward healthy values
Sleeping 7 to 9 hours a night in average
You can also tap the butterfly and then tap any of its wings to add new widgets to your Dashboard.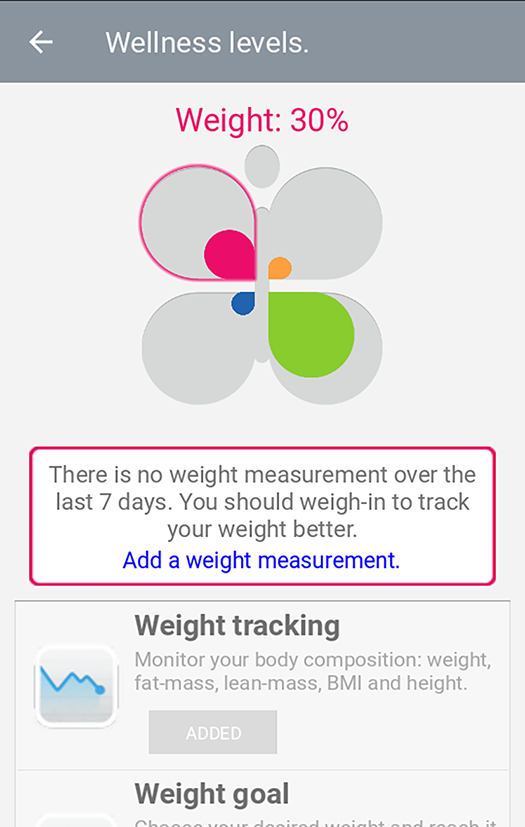 Note that adding new Dashboard widgets has no effect on the widgets that appear at the top of your Timeline. Timeline widgets appear based on the Nokia products you own.