Getting Insights
Whenever you add a temperature, be it manually in the Nokia Thermo app or using
your Nokia Thermo, the Nokia Thermo app displays Insights at the top of your Timeline. Insights are also displayed whenever you add symptoms or medicine to your Timeline.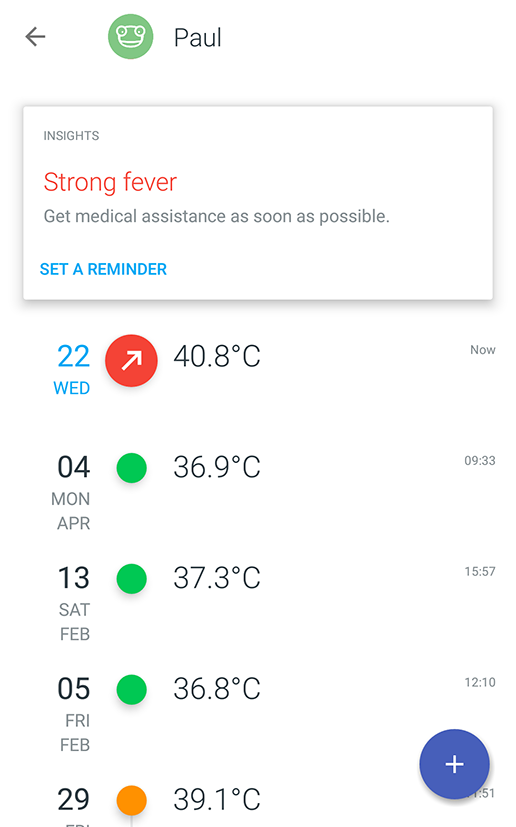 These Insights let you know when it is recommended to get in touch with a doctor, based on your temperature and symptoms. In some cases, the Nokia Thermo app may ask you for additional information to provide you with relevant advice.