The slower your Pulse Wave Velocity is, the better your heart health is.
However, normal Pulse Wave Velocity values vary according to age, so the same value could have a different meaning for two persons of different ages.
To give you the most accurate insights, the Nokia Health Mate® app automatically takes age into account when interpreting measurements.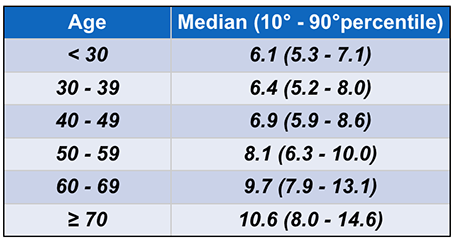 For example, if you have a Pulse Wave Velocity measurement above 7.1 m/s and are less than 30 years old, your Pulse Wave Velocity is higher than the PWV of 90% of the population.